Votes for Women Tour
Listen to our podcast on your favorite podcast platform: Apple Podcasts, Google Podcast, Spotify, Anchor.fm, Breaker, Pocket Casts.
Using Internet Explorer or Microsoft Edge, listen on RadioPublic.
Votes for Women Tour
A multitude of voices had called for women to be able to exercise the right to vote in the United States. Several generations of Americans—male and female—approached the issue from many angles, influenced by their race, gender, and socioeconomic status. Some were outspoken in their support, and are remembered for it, others were just as outspoken, but their voices may echo as loudly today. Many others were conspicuously silent.
As our nation commemorates the centennial of the passage and ratification of the 19th Amendment to the Constitution, staff at the Capitol Visitor Center strive to bring together many perspectives to tell the story of women's suffrage. In this episode we explore the development of the Capitol Visitor Center's Votes For Women Tour, an in-depth look at the history of women's rights through the lens of works of art on display in the Capitol and the voices of people in our past.
Guest Speakers (in order of appearance):
Maureen O'Connor, Educational Specialist, Capitol Visitor Center
Emily Boisvert, Jessica Jackson, and Alyssa Warrick, Visitor Guides, Capitol Visitor Center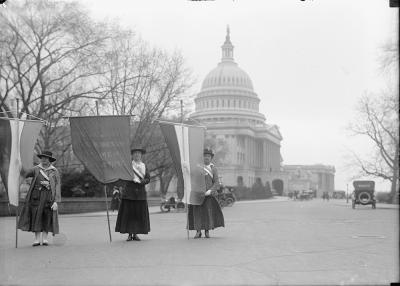 Women suffragists picketing at the Capitol in 1918.
Harris & Ewing, photographer.
WOMAN SUFFRAGE. PICKETING AT CAPITOL: LOIS POTTER OF ST. PAUL, MINNESOTA; ELSIE HILL OF D.C.; MRS. ALDEN POTTER OF ST. PAUL
Courtesy of the Library of Congress.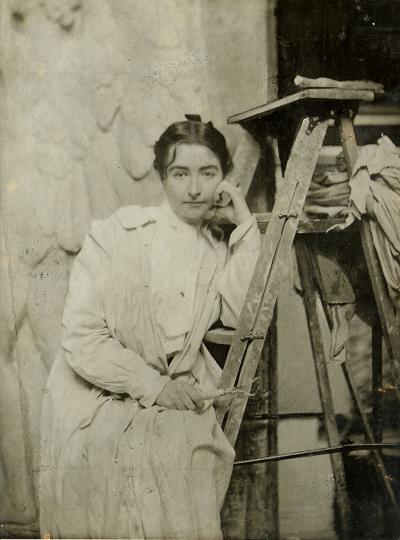 Helen Farnsworth Mears, (1878-1916)
Courtesy of the Architect of the Capitol
Mears was the first artist to sculpt a female statue for the National Statuary Hall Collection when her marble statue of Frances E. Willard arrived in 1905 from the state of Illinois.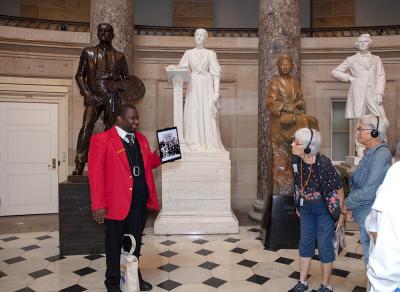 Visitor Guide Linwood Lyons giving a Votes for Women Tour in front of the statues of Frances E. Willard and Rosa Parks. The door to the Lindy Boggs Congressional Women's Reading Room can be seen at the back left.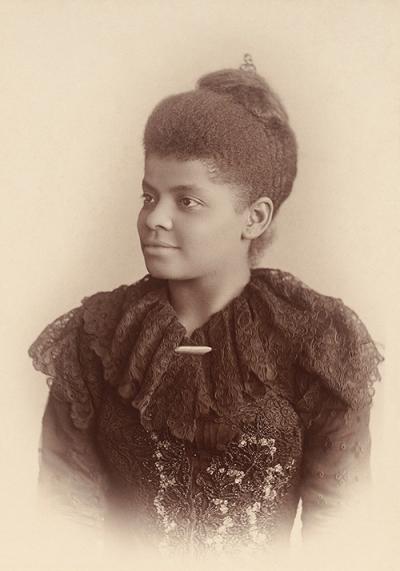 Ida B. Wells Barnett in a photograph by Mary Garrity from c. 1893.
The story of Ida B. Wells is one of many told on the Votes for Women Tour.
Visitor Guide Jessica Jackson celebrates her life and impact in this video.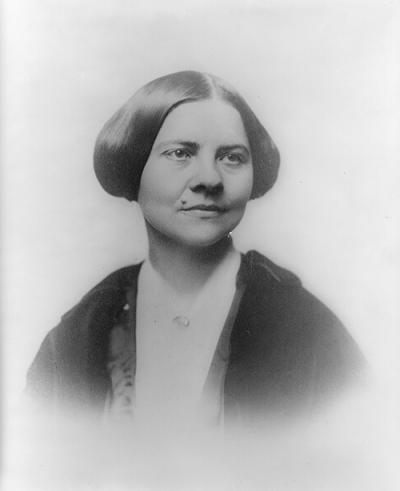 Lucy Stone, (1818-1893)
Lucy Stone, head-and-shoulders portrait, facing right. Between 1840 and 1860
Photograph
Courtesy of the Library of Congress
Lucy Stone was an early suffragist and famously refused to take her husband's last name.
Guest speakers and Capitol Visitor Center staff (from left to right): Maureen O'Connor, Education Specialist; Emily Boisvert, Visitor Guide; Jessica Jackson, Visitor Guide; Alyssa Warrick, Visitor Guide.