Craft Videos
Join U.S. Capitol Visitor Center educators and special guests for online summer programming. Discover more about the symbols, traditions, and moments of innovation at the Capitol. Make a craft activity inspired by these topics and share your questions with us during live discussions.
Programs are 30 to 45 minutes and designed for family audiences, ages 5 and up.
Check out our craft videos. New 5-minute videos posted every week through mid-August. Take a look, gather your supplies, and let's create a Capitol-themed craft together.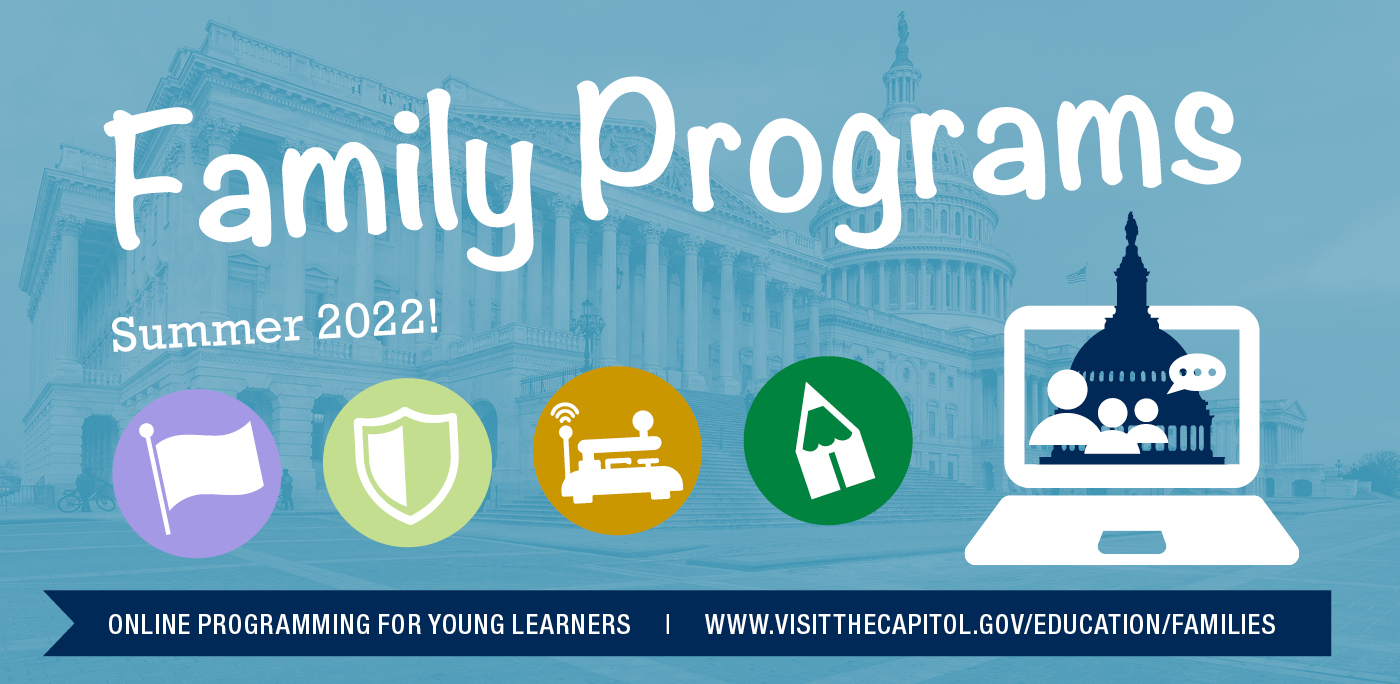 Wednesday, August 10, 11 a.m. – Congress and Technology
The first telegraph message was sent from the Capitol, but what did it say? Hear about the history of the telegraph with an expert Capitol Visitor Center Guide and make your own telegraph-inspired craft.
Registration: https://www.zoomgov.com/meeting/register/vJItfu2uqTIsGYOt8CNWJGtHNLL8nKsNIHM

Use materials around the house to create crafts inspired by the history of the U.S. Capitol and Congress.
The Telegraph
American Flags at the Capitol
Click above to view a learning resource.
Create Capitol Symbols
Make a Votes for Women Banner
Create a Bill Friend
Design the Capitol Grounds
Build a model of the U.S. Capitol