Capitol Cafe Vouchers
The Capitol Cafe, located on the lower level of the Capitol Visitor Center, offers a wide range of meal choices for visitors.
For groups of 15 or more, the Capitol Cafe offers meal vouchers. Click on the link below to purchase vouchers for your group.
Voucher Program Capitol Visitors Center Catering - Washington, DC.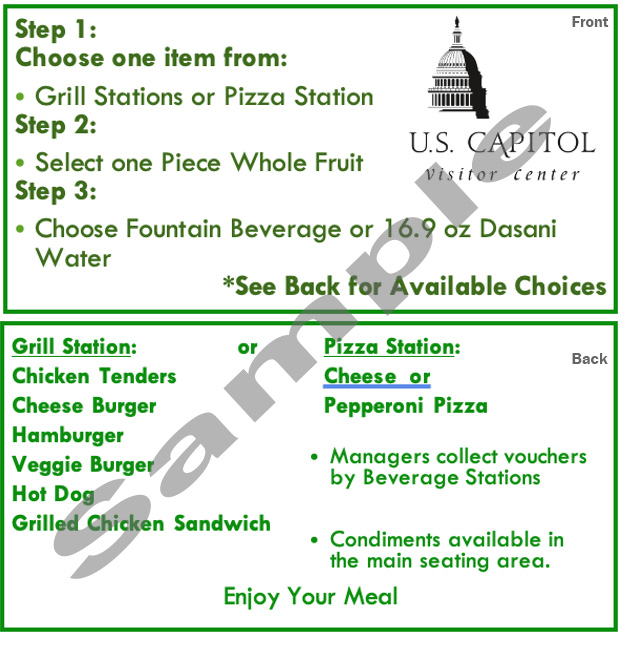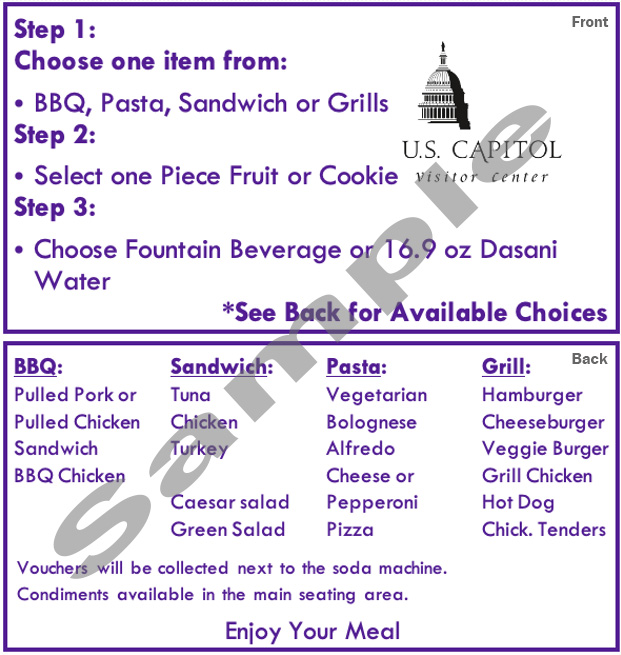 Guidelines for Reserving Capitol Cafe Vouchers
Groups of 15 or more may order vouchers in advance of their visit here Capitol Visitor Center Catering - Washington, DC.
Please order vouchers a minimum of 72 hours in advance. Unconfirmed orders may be delayed.
Order, Payment and Pick-up Options
Vouchers do not permit substitutions.
Groups may purchase different levels of vouchers.
The Cafe will provide a confirmation email once your order has been received. Payment will be processed the day of your visit. We accept cash, company checks and any major credit card.
Pay for and pick up vouchers at the Capitol Cafe during regular business hours, Monday through Saturday, 8:30 a.m. to 4:00 p.m.
For additional information or assistance, please email CapitolCafe@aoc.gov.