Sarah Winnemucca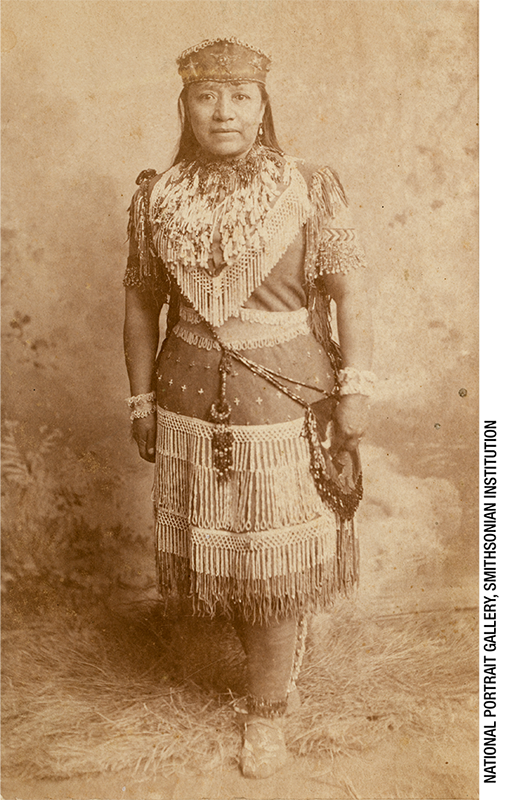 In 1884, Sarah Winnemucca testified before a congressional subcommittee about the forced removal of her people from their land. One of the first Native American women to testify at a congressional hearing, she called on Congress to take action. Understanding that her appearance before the subcommittee was a kind of performance, she wore her traditional regalia. Having traveled and lectured along the East Coast, Winnemucca knew her regalia would attract much-needed attention to helping the Paiute people. During her testimony, she spoke with much emotion and crafted a persuasive argument for her audience. "Without a home, & with no conditions of self-support, they appeal to the heart of the humane irresistibly."
Before that testimony, Winnemucca wrote a petition to Congress that included hundreds of signatures. Representative Ambrose Ranney of Massachusetts introduced the petition on January 24, 1884. Although her petition was unsuccessful, Winnemucca continued to advocate and fight for her people.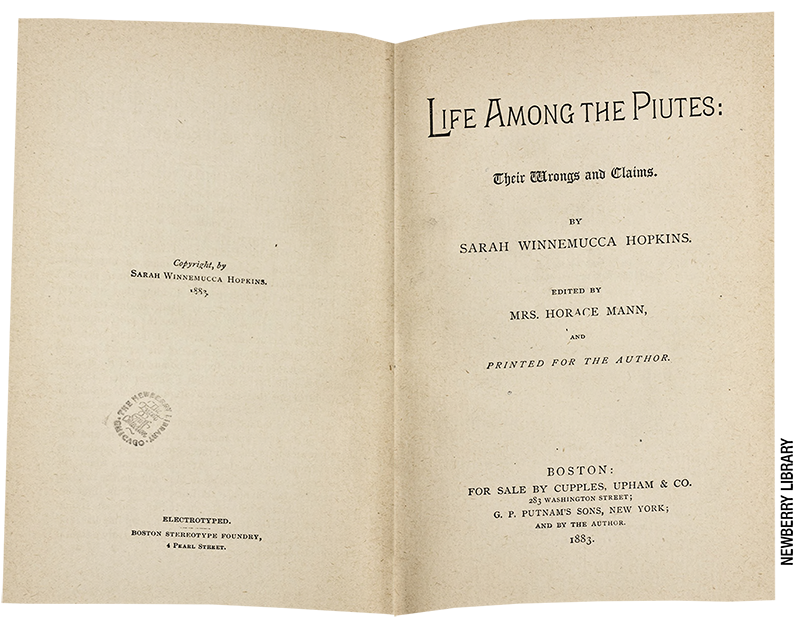 Her book "Life among the Piutes --Their Wrongs and Claims" was published in 1883, the first known autobiography by a Native American woman. Now commonly spelled as Paiutes, "Life among the Piutes" outlined her life, described the Paiute culture, and called out the harsh treatment of Native Americans. Committed to education, she established a school for Native Americans in Nevada, the Peabody Institute. She named her school after Elizabeth Peabody and Mary Peabody Mann, who funded her travels and the school. Unlike other schools of the time, the children were taught in both their Native language and in English.

Today, Sarah Winnemucca's descendants are members of the Pyramid Lake Paiute Tribe, known as Kooyooe Tukadu in their language, after the Cui-ui fish native to Nevada's Pyramid Lake.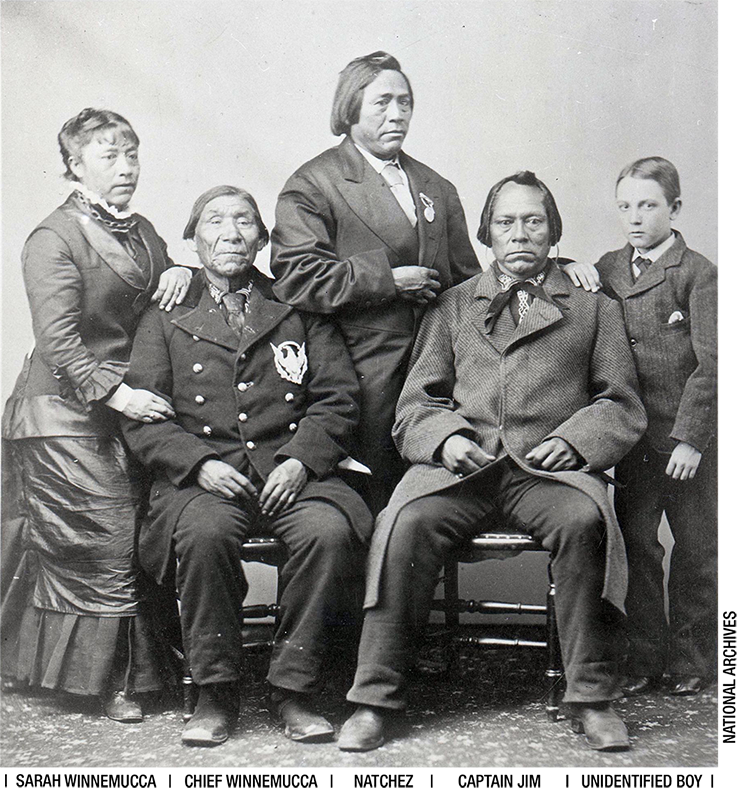 Artist Benjamin Victor designed the eye-catching statue of Sarah Winnemucca, a gift from the state of Nevada. It was unveiled in the Rotunda in 2005, approximately 125 years after she first visited the Capitol.
Benjamin Victor designed the statue based on a photograph of her in her regalia that was taken in 1883. The statue now stands in the Capitol Visitor Center.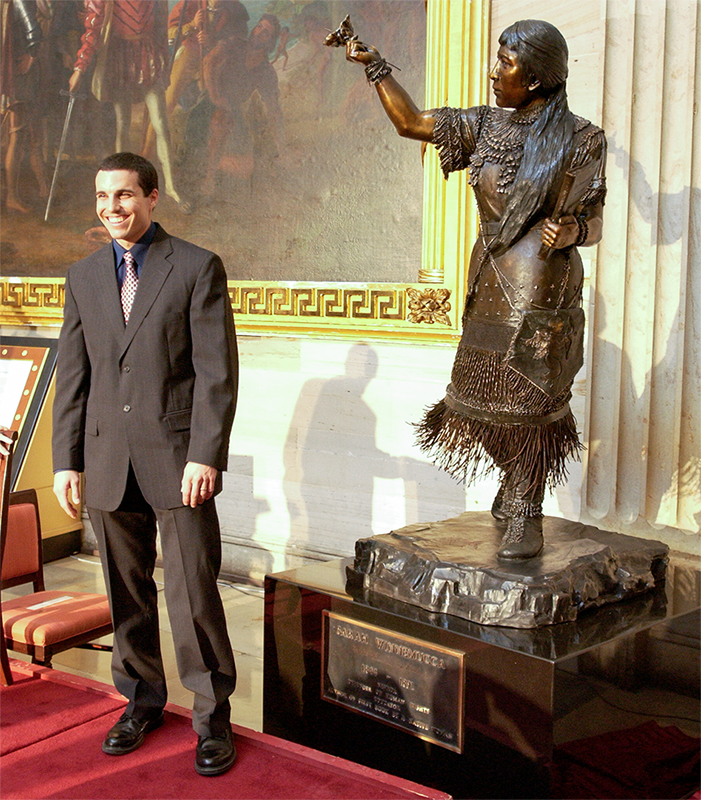 To learn more about Sarah Winnemucca, listen to our podcast or download our augmented reality app, Who Are the People?, for an interactive experience.
Sarah Winnemecca Image Source List.