John Swigert, Jr.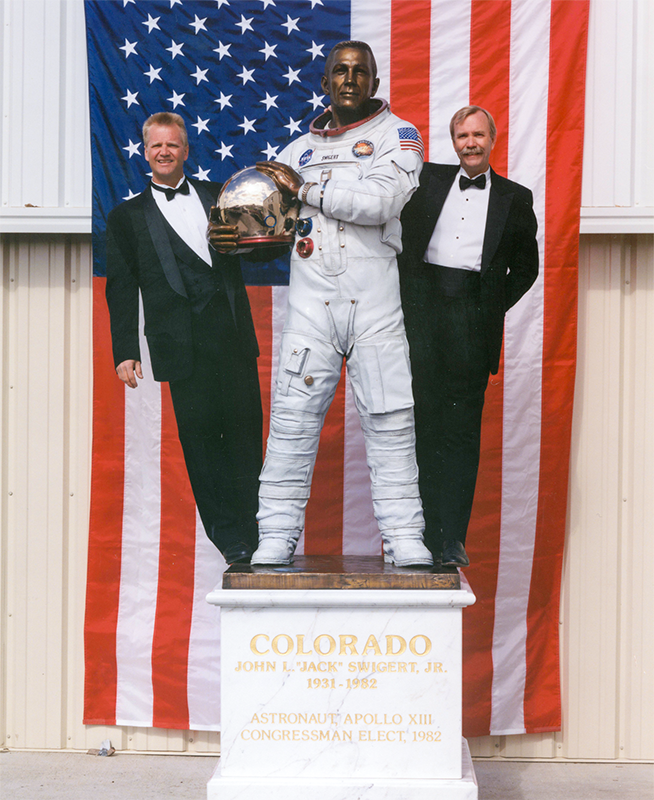 In 1997, nearly 27 years after the Apollo 13 mission for which he is best known, a statue of John "Jack" Swigert, Jr., was unveiled in the Capitol Rotunda. Commissioned by the state of Colorado and designed by brothers George and Mark Lundeen, this is the only statue of an astronaut in the Capitol. Positioned under a Capitol Visitor Center skylight, Swigert's helmet reflects the Capitol Dome. For many people, that reflection illustrates Swigert's service to his country, both on Earth and in space.
Jack Swigert served as a U.S. Air Force fighter pilot for three years in Japan and Korea before applying to the NASA space program. He was rejected twice for the NASA space program and was accepted on his third attempt into NASA's fifth class of astronauts. Swigert served as a member of the astronaut support crew for the Apollo 7 mission and was originally part of the backup crew for Apollo 13. Three days before launch, he received a call to replace Thomas Mattingly, a command module pilot who had fallen ill.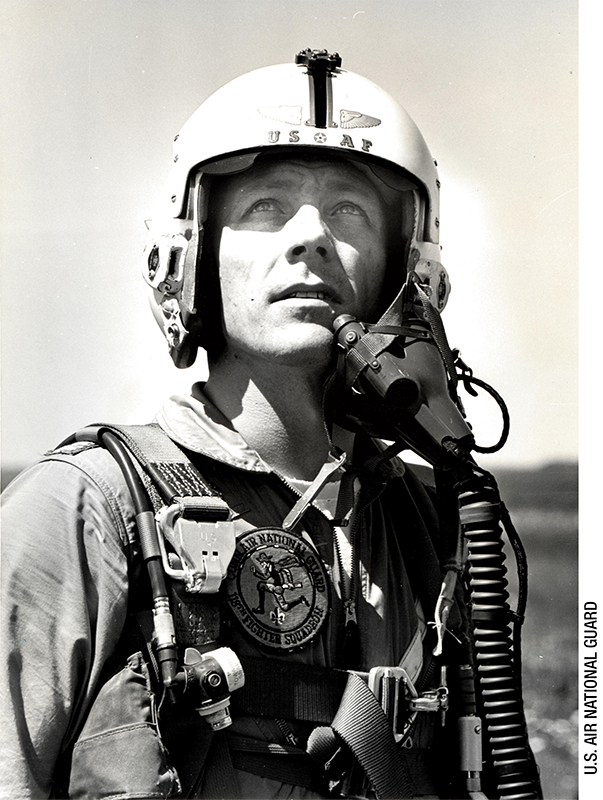 Before the space flight launch, Swigert realized that he had forgotten to file his taxes. NASA contacted the IRS and Swigert received an extension as the IRS considered him to be a U.S. citizen abroad. For his first space flight, Swigert logged a total of 142 hours, 54 minutes.
A few years after the Apollo 13 mission, Jack Swigert became interested in politics. He took a leave of absence from NASA and decided to serve his country on Capitol Hill. He ran unsuccessfully for the U.S. Senate and later campaigned for the House of Representatives to represent Colorado's newly created 6th district. During this campaign, Swigert was diagnosed with cancer. In 1982 Jack Swigert won the election to represent Colorado's 6th district in Congress, but died a week before being sworn in.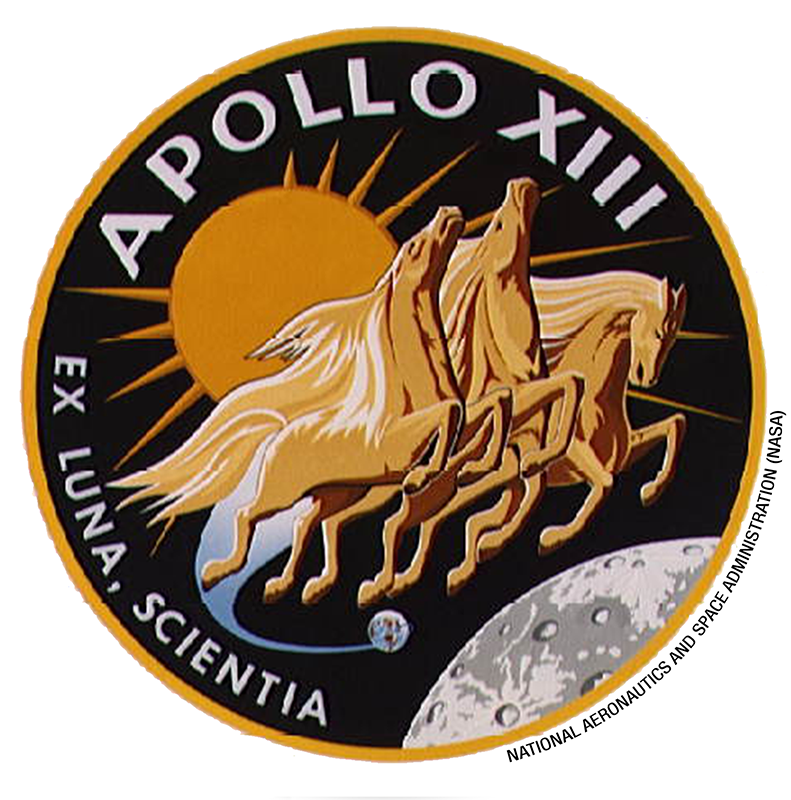 In 1997, Jack Swigert was inducted into the U.S. Astronaut Hall of Fame.
To learn more about Jack Swigert, download our augmented reality app, Who Are the People?, for an interactive experience.
Jack Swigert Image Source List.