SATURDAY, AUGUST 24, 2019
10 a.m. – 3 p.m.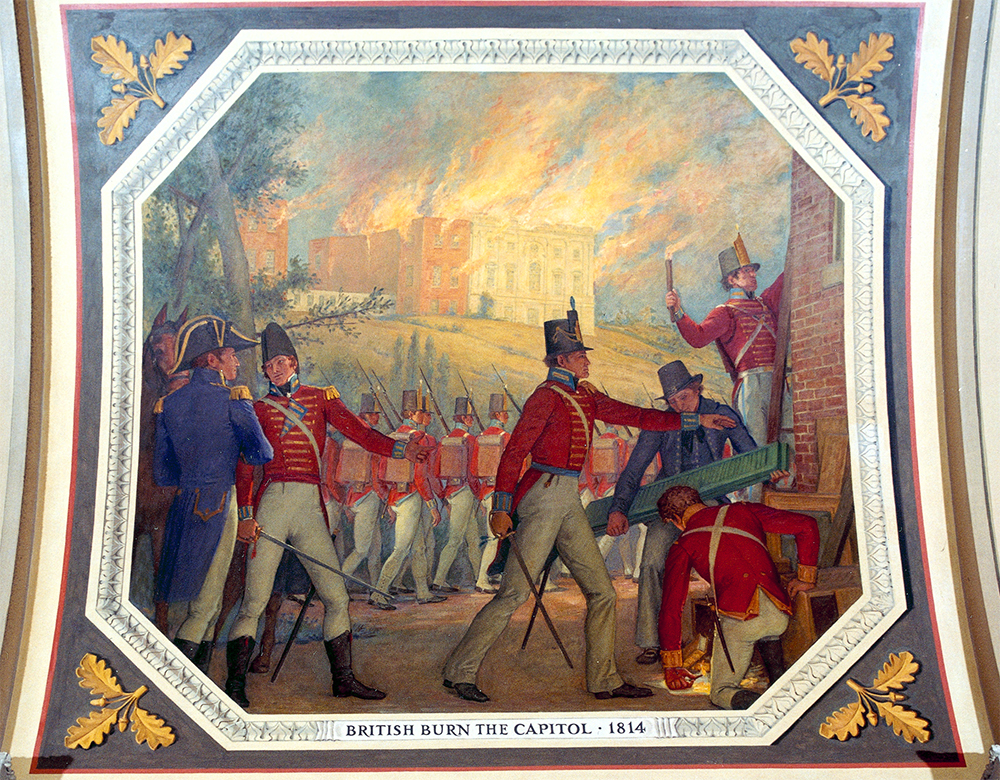 Special Tour of the Capitol
The War that Forged a Nation 10 a.m., 11 a.m., 1 p.m. and 2 p.m.
The war has reached the steps of the Capitol. Join us for a journey through the Capitol and hear how individuals and events during the War of 1812 forever shaped our nation's history. Meet by the Statue of Freedom. Limited to 15 participants. 45 minutes.
Activities
Debate and Decide: The Path to War 10:30 a.m. and 2:30 p.m.
As a young nation, the United States was determined to assert its sovereignty and stand up to British interference. Take on the role of Congress and debate the critical issues that led the United States to war in 1812. 30 minutes.
Seen on Screen: Tecumseh and the War of 1812 11:30 a.m. and 1:30 p.m.
Learn about the Shawnee leader Tecumseh and the role his dream to unite Native American tribes played in the War of 1812. 30 minutes.
Drop-By Activities in Emancipation Hall
Mapping hiSTORIES 10 a.m. – noon and 1 p.m. – 3 p.m.
Travel around Washington, D.C., through a larger than life map. Navigate the streets of the young capital city and uncover the stories of residents who witnessed the fiery events of August 24, 1814.
Bi-corn Hats + Cockades 10 a.m. – 3 p.m.
Discover more about what American and British officers wore while serving in the military. Then create and wear your own bi-corn hat! Add a cockade to your bi-corns to show which nation you support.
Design a Button 10 a.m. – 3 p.m.
See examples of regimental buttons of the time period and then design your own button.
Muster Station 10 a.m. – 3 p.m.
Discover objects used by American and British forces during the war. See and hold parts of the uniform and even learn a few of the military's drill orders.