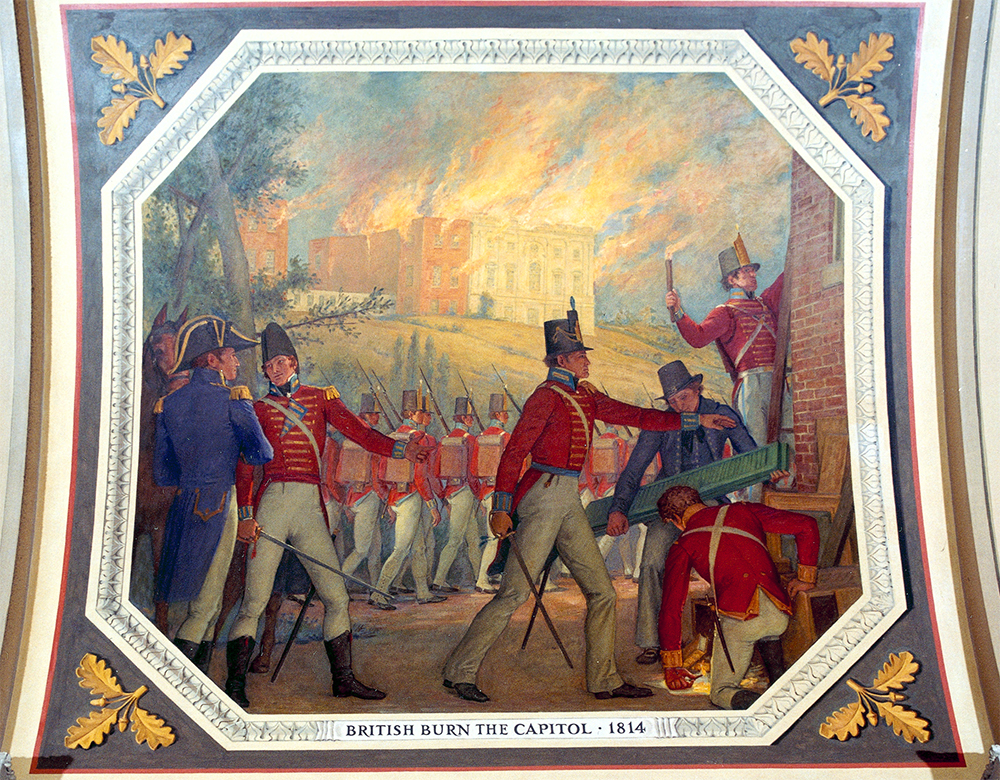 What: Day of Activities
When: Saturday, August 24, 2019, 10 a.m. - 3 p.m.
Where: U.S. Capitol Visitor Center
On August 24, 1814, British forces entered the capital city and set government buildings ablaze. In the lead up and aftermath of this event, Congress faced critical questions about the nation's and the capital city's futures.
Join us for a day of programs that explore the history of the War of 1812 and this pivotal moment for Washington, D.C.
The day's schedule of programs is available here.
This event is FREE and open to visitors of all ages.
British Invasion launches a month of special programming commemorating the War of 1812 and culminating with Capitol Hill Day Saturday, September 28. Please check our calendar for daily program details.
For more information, please contact education@visitthecapitol.gov or call 202.593.6703.