REGISTRATION IS NOW CLOSED.
VOTES FOR WOMEN
Saturday, March 7. Check in begins at 9 a.m.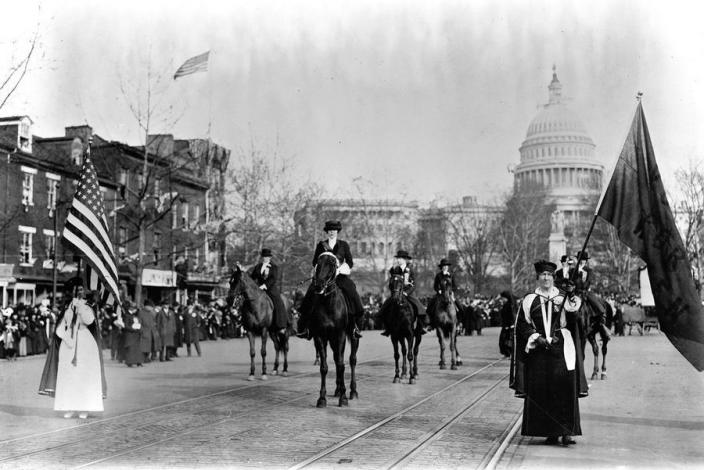 Overview
Join the Capitol Visitor Center for a two hour morning program of activities in honor of Women's History Month and the centennial year of the 19th Amendment. Explore the stories of Americans who used their voices as forces for change.
Tour: Learn about the many figures of the Women's Suffrage Movement and the voices of the generations of women who followed.
Vote: The year is 1916. Learn about congressional candidates and vote for the person who best represents you and your family.
Hands-on: Learn the meaning behind the colors used by suffragists and make your own tri-color Votes for Women sash.
Date: Saturday, March 7, 2020
Start Time: Check-in begins at 9 a.m.; program begins at 9:30 a.m.
Ages: 7-14 years old. Brownies, Juniors and Cadettes encouraged to attend.
Number: This program is limited to 75 people total.
Length: One-hour tour of the U.S. Capitol; 30-minute Vote program; 30-minute hands-on activity (2 hours total).
To submit a registration request please click here.
For more information about visiting the U.S. Capitol, including logistics and what not to bring with you, please go to https://www.visitthecapitol.gov/plan-visit.